Descrizione:
Glow in the dark silly spray
Questo articolo è ideale per le occasioni di celebrazione, specialmente nella celebrazione della notte.
G basso nel buio sciocco stringa è garantito per essere un grande successo alla tua festa! Usa la corda pazza per aggiungere divertimento istantaneo a più oggetti di uso quotidiano, gioca a giochi di società, crea sciocchezze artistiche (all'aperto), spruzza negli angoli oscurati e dal soffitto per creare un bagliore spettrale nell'effetto dark cob web che è adatto a Halloween. Ti senti davvero sciocco? Spruzzare lo splendore di una corda pazzesca intorno a te o un costume in maschera (bagliore nel buio della mummia di qualcuno?) O semplicemente spruzzare nell'aria su piste da ballo e simili per aggiungere un'atmosfera un po 'più maniacale alle feste!
Istruzione e caratteristica:

-Conservare a temperatura ambiente.
-agitare bene prima dell'uso.
-Eco-freindlly e safty party string
-Colore colorato e differente con diversi cappucci, visibile per l'uso.
-Il gas non infiammabile può essere usato, è sicuro.

-E 'con almeno 2yea rs Tempo della garanzia.
Pazzi e magici nelle feste notturne
------ con bagliore nella stringa di sillk scuro !!!

Specifiche di prodotto
| | |
| --- | --- |
| Descraption: | Glow in the dark sillk string spray |
| Can material: | Tinplate |
| Can size: | 52*128MM |
| Capacity: | 250ml |
| Color: | Red/pink/blue/green/yellow/purple |
| Net weight: | 45g or customization |
| Packing | with display box or 48pcs/ctn |
| Measures: | 45*29*17cm |
Attenzione:
-Non metterlo sottosopra quando si spruzza.
-Non contattare gli occhi.
-Non inghiottire, tenere lontano dalla luce del sole.
-Non esporre a temperature superiori a 50 ℃ (120F )
immagine a colori: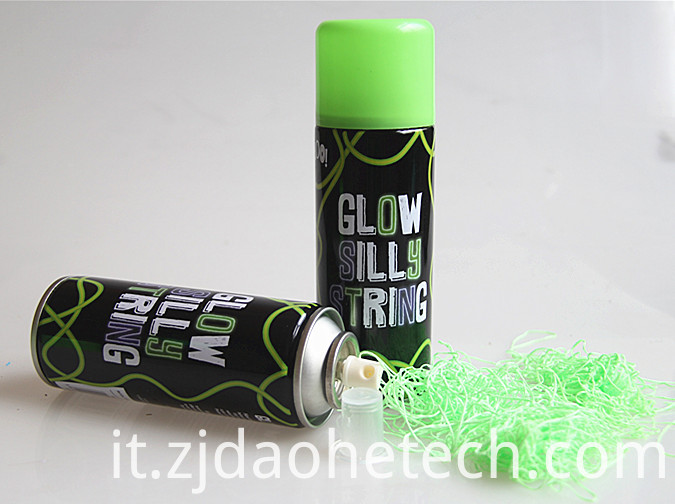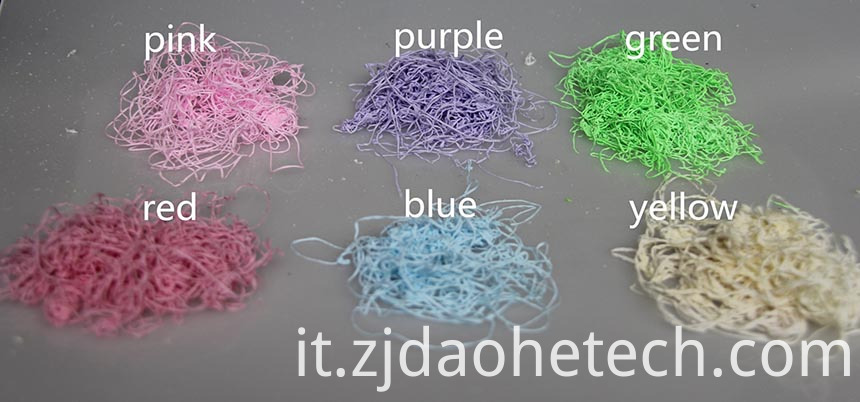 Elenco prodotti : Stringa del partito